Steel 'metal' is one of the most used 'metal', from construction bars, steel rods and steel sheets. All of these will find an application in construction or making of other items in mechanical companies/garages. Below, we are going to look at best steel manufacturers, top suppliers in Kenya and some plus information about steel 'metal'.
See best 4 bedrooms houses in Kenya
Since steel is largely used in construction, we will mainly look at is application in construction industry. However, steel metal types mentioned below can be used for other purposes that are suitable for its applications. In the construction industry, steel will find its application in the following forms;
Steel bars
Steel rods and
Steel sheets
Before we look at how the above are applied and where to get them, lets first learn something more about steel. Did you know that steel is not a metal and instead it is an alloy? Steel is commonly referred to as a metal maybe due to its large use in places where metals would find application, steel is instead an alloy in actual sense.
Steel is made by adding carbon to iron, this carbon is usually of certain proportional to iron. Different amounts of carbon levels gives iron different properties, carbon at medium levels forms the alloy we call steel. Steel is usually suitable for construction since it exhibits the following properties;
Good in Tension- it is good performing in situations where expansion is needed. We will see how helpful this is when looking at steel bars and their relation to concrete below.
High yield strength
High toughness
Durable
Reinforcement Steel bars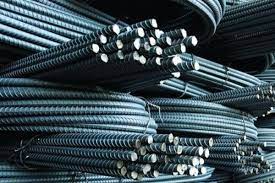 This is one of the main largest use of steel in construction. The bars are usually used with concrete to form what is called reinforced concrete. Reinforced concrete is particularly used in parts of structure that will carry and transfer loads. These parts are usually referred to as structural elements which include; beams, columns, slabs and foundation.
The Y steel bars (twisted bars) which were being used before were replaced by TMT bars (Ribbed twisted). This is because Ribbed twisted bars have a high yield strength hence withstanding more forces than the twisted bars. The bars comes in different sizes starting from D6 to D40 where D stands for the diameter.
As we saw before, steel is used with concrete because it is good in tension but poor in compression. Concrete on the other hand is good in compression but poor in tension. Combining this two leads to a structure that can withstand booth tension and compression forces which are the main forces imposed on the structural/load bearing parts of the building.
How to decide the number and size of reinforcement bars to use
The number and diameters of steel bars to use in any structure are never a guess work, they are always calculated and given by a structural/Civil engineer. Depending on each particular structure, the engineer will apply various design principles and come up with the required bars.
The process of design involves putting into considerations the bearing capacity of the soil, the concrete cover being used, the purpose of the building and every force in action in the particular structural part of the building e.g tension, compression, shearing, bearing etc. The purpose of the building helps determine the kind of load that the building will carry, for example, a school building will not have the same of loads on in it with a rental building.
The above process leads to determination of the number and diameter of steel bars to be used on each structural part, that is; slabs, columns, beams and foundations. Concrete ratio which involves mixing of cement, sand and ballast are determined in the same way by an engineer leading to a safe structure.
Also see: Top cement brands in Kenya plus top suppliers
Note: The engineer designs a safe structure ensuring that the cost is at its lowest, this means that you should always use the provided information to ensure that the structure does not collapse in future.
Steel hollow sections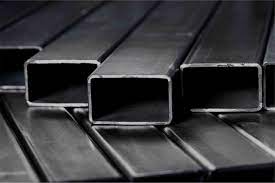 This is yet another form of steel that is largely used in construction, they come in different shapes including; round steel hollow sections and cube square hollow sections. These rods are usually hollow to allow for maximum withstanding of forces when in use. Some main uses are as follows
Construction of steel staircases
Water tanks towers
Steel foot bridges
For decoration and safety purposes e.g. on the balcony
In buildings columns and beams which are often cased stations (Steel covered with Concrete).
In most of the cases mentioned above, an engineer is still needed to design a structure that will withstand the respective forces from the relevant loads. For example, for a water tank tower, the engineer will consider the capacity of the water tanks, self weight of the structure, wind effects and bearing capacity of the soil. With this, the size of steel rods to be used and the number will be determined.
Steel sheets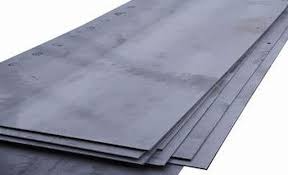 This ones are mostly used when doing the finishes of the structure, they are usually flat plates and available at different gauges which can be picked with regard to need. Some uses of this sheets include;
When making doors
In windows
On staircases
On foot bridges
Making of gates etc
When picking steel sheets for staircases, make sure they are rough, this is to reduce the probability of an accident occurring due to slippery surfaces.
In some cases an engineer will be still be needed when using steel sheets, for example when they are used on foot bridges and staircases. At times, they might be used in the construction of steel stations.
Best manufacturers of steel in Kenya
As you can see above, steel is one of the most needed commodity in day to day activities, this have led to establishment of various steel manufacturers companies in Kenya. Below are some the best manufacturers that you can pick from.
Doshi steel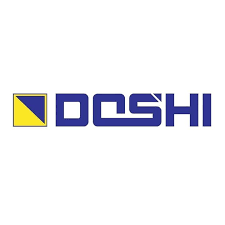 You might have heard about this brand already, especially due to their ad that largely trended about 'Chuma ya Doshi'. As they slogan goes, 'Chuma ya Nguvu' the steel they provide is of high quality. The manufacturer manly offers steel hollow sections and steel sheets. Both cube and rude sections are available and different gauges available to pick from. Other products from the manufacturer includes steel reinforcement bars and steel pipes.
Devki steel
Devki steel mills offers quality steel and is one of the largest steel company in Kenya, steel products include; steel rods, steel reinforcement bars and steel sheets. The company also offers metal products such iron sheets and wire products.
Tononoka steel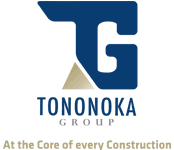 This is yet another reputable steel manufacturer in the country who offers a wide variety of steel products, below are some of the available items;
Steel reinforcement bars
Hollow sections (rods)
Steel plates and sheets
Open profiles
Miscalleneous steel products and
Wire products
You can visit their website for more details.
Abyssian steel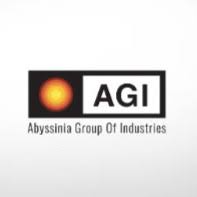 The manufacturer a wide range of steel products including; reinforcement bars, steel sections, steel hollow sections (square, circular and rectangular), pipes, weld mesh, binding wire, BRC mesh, Hoop iron etc. You can hence pick the steel you need for your construction from the brand.
Visit their website for more details.
Apex steel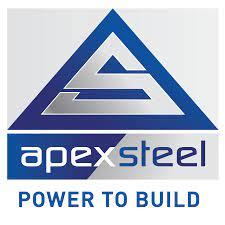 Located in Nairobi industrial area, the manufacturer offers different steel products including pipes, hollow sections, sheets and galvanized items.
Tuffsteel Limited
The manufacturer is located in Nairobi and supplies construction products. They various steel products include; reinforcement bars, steel sections, pipes and steel rods ( in various shapes). You can visit their website for details.
Insteel Limited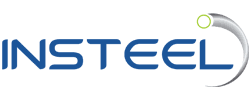 This reputable Ltd is a company of Safal group company that mainly focuses on steel rods, their rods come in various shapes including square, rectangular and circular. The company also offers steel sections and galvanized pipes. Visit their website for more details.
The above are just but some top manufacturers of steel in Kenya, you are going to find more in the market however, do not hesitate to pick any other suitable brand you find. We hope you have gotten the best from this article, cheers!!