There are different material technologies that are used in construction in Kenya. Interlocking blocks is one of them, the material technology reduces the cost of walling as compared to other materials such as machine cut stones. In this article, we are going to cover the cost of interlocking blocks in Kenya and learn more about them.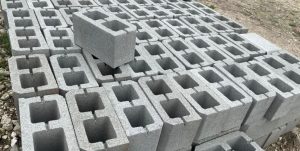 Cost of Interlocking Blocks
The average cost of interlocking blocks ranges between Ksh 25 and Ksh 35. Just like most construction materials, the prices will vary depending on various factors such as the location and supplier. However, the above is the average cost of the blocks in Kenya without any transport fees.
Note: Some suppliers might request you to buy the materials used in making the blocks and only charge you for the labor. The labor of making the bricks will range between Ksh 12 to Ksh 25 per piece.
Materials used in making the interlocking bricks
There are different materials one can use to make the blocks. The overall strength is the same for the different materials but the appearance will be different. The cost does not change much with the different materials.
Greyish appearing interlocking blocks- these ones are made using cement and quarry dust.
Redish appearing interlocking bricks- the materials for making these ones are either, cement, red soil and river sand or cement, murram and quarry dust.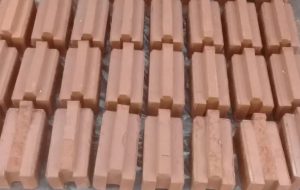 These materials are added in the right proportions to interlocking blocks making machines and highly compressed to attain the desired quality.
How interlocking blocks reduce the cost of construction
One marketing point of interlocking bricks is that they reduce the cost of construction. But how is that while they need so many materials to manufacture and their cost is almost equal to that of machine cut stones? Let's see how below.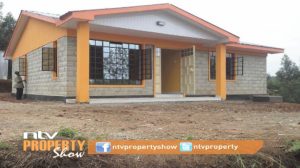 Less mortar used- the interlocking bricks do not have horizontal joints, which means that we will require less mortar. In turn, less cement and sand will be required reducing the amount used on the two.

Lower construction labor cost- while using machine-cut stones, a mason can build about 150 pieces in a day. However, 300 pieces of interlocking blocks are done by a mason in a day. This means you will incur less labor cost and fast walling completion.

Lower finishing cost- the interlocking blocks will give a neat finishing. You might decide not to plaster and even if you decide to plaster, the cement and sand needed will be less lowering the amount needed.
Less steel for high rises- when determining the amount of steel required for story buildings, engineers will put into account the weight of materials used. Interlocking blocks have less weight and that of course reduces the amount of steel required saving on cost.
Video: makinga interlocking bricks
More advantages
Apart from the cost-saving advantage, interlocking blocks will also enhance privacy between occupants of different rooms. This is because they are hollow hence soundproof. Above that, water does not stick on the blocks neither does it get absorbed,  as a result, the dumbness of the house is reduced.
To ensure quality, one should get the blocks from a trusted supplier who does the work in a professional manner. Quality interlocking blocks are slightly durable than machine-cut stones. The technology is also used in most parts of Africa and it is gaining pace in Kenya too. It is also approved to use in story buildings. However, you should consult with your engineer for the best advice on how to use them in a high rise.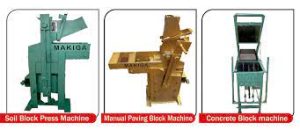 In conclusion,  interlocking blocks/bricks is a good walling material and will help reduce the overall cost of construction. We hope you find this information helpful. We wish you all the best in your construction. Cheers!!